Oxford Flow appoints BVAA chief Findlay to key role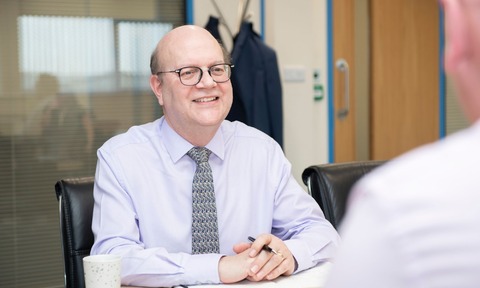 British Valve & Actuator Association (BVAA) chairman Colin Findlay has joined control equipment specialist Oxford Flow as its new chief strategy officer.
Findlay boasts four decades years in the industry, including 13 years as an executive director and the last two years until his recent retirement as chief executive of the Severn Glocon Global Group.
He will now play a key role in role in Oxford Flow's global growth and diversification strategy. The company has undergone a rapid expansion since 2019 after it raised more than £18.5 million investment.
Neil Poxon, Oxford Flow CEO said:
"We're delighted to bring Colin into the Oxford Flow team at such a pivotal time in our history. He brings not only unparalleled insight and knowledge of the valve manufacturing industry but also the proven strategic and operational know-how to achieve growth in our key sectors and regions."
Findlay said his recent retirement from full-time executive leadership earlier this year had allowed him time to join the Oxford Flow executive team on a part-time basis.
He remarked: "The company has come a long way in the last few years, and its story and history really excited me. I'm looking forward to supporting the ambitious diversification plans and putting in place the roadmap Oxford Flow needs to continue to grow over the coming years."
Oxford Flow announced a second addition to its executive team, appointing Kirsten Phipps Get as director of HR. Her role will involve enhancing the company's capabilities in talent attraction and retention, and people development as the company continues to grow.