Endress+Hauser subsidiaries merge for increased laser measurement focus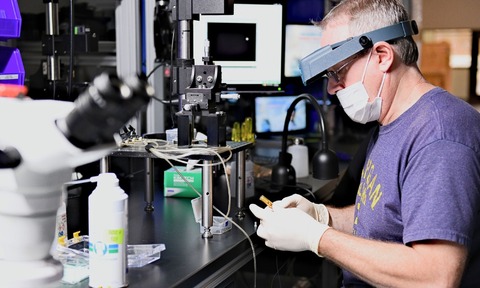 Endress+Hauser has combined two of its key subsidiaries in order to concentrate the group's expertise in laser-based measurement.
SpectraSensors and Kaiser Optical Systems merged to operate under the new name Endress+Hauser Optical Analysis.
By consolidating its expertise in this measurement technology, Endress+Hauser plans to build one of its most important sales sectors as part of its growth strategy.
Laboratory and process analysis has underwritten much of the parent company's global success for years. Almost a quarter of the parent company's sales are geneerated from analysis technology.
The two subsidiaries, acquired in the USA during 2012-13, both had a history of innovative optical analysis product lines.
Dr Manfred Jagiella, who is responsible for the analytical business on the Endress+Hauser executive board, stated: "We want to further develop and expand our portfolio for laboratory and process analysis.
"Together with Endress+Hauser Liquid Analysis and the Analytik Jena subsidiary, Endress+Hauser Optical Analysis forms an important element of our group's analysis strategy."